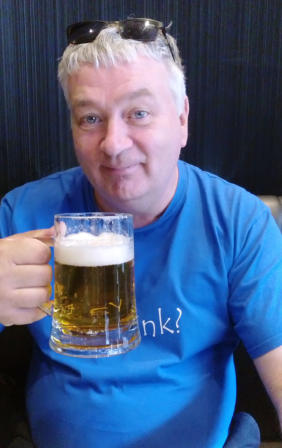 No, the T-Shirt doesn't say Drunk
Okay
, strange things happen on amateur radio we know,
and obviously we can all get into European repeaters at
the time of a lift and standing on the White Cliffs at Dover
obviously makes that a little easier, however I hit the
Caen Repeater 150+ miles as the crow flies from there
and I am greeted by an amateur from North Dorset lol.
Now okay, I am very grateful for the reply as there was
no reply from any Frenchman on this occasion and we
stayed on there for a few minutes (a Frenchman
answered me later on the Yzengremer repeater) but it
does prove a point, this is the second time this has
happened to me, first time it was a contact via PI2NOS in
Holland where I spoke to an amateur in Norfolk.
Forget EME (Earth Moon Earth) we also have EEE
(England Europe England)
As I don't use HF at the moment I keep an eye on tropo
and it never ceases to amaze me, I always end up
thinking wow that was strange.
Welcome
Welcome to the homepage of Terry

2EØIPK

I became
interested
in Amateur Radio about 48 years ago
when I was around 14 and was given a Shortwave
Radio, I took it to work and listened mainly to
Amateur stuff rather than commercial
and as a fan ever since. At the age of 59 I
decided it was time to get licenced,
especially as at this time they had dropped
Morse Code from the test. So February 23
rd
2017
I passed my Foundation and
November 18
th
2017 I passed my Intermediate
Licence. Plan to take the advanced? Yes,
but certainly not yet, I had an enormous headache
whilst taking the Intermediate.
P
I2NOS
Dutch repeater system is available for us to use
here in the UK. It is available to listen on 430.125 MHz and
to transmit using a
+1.6offset
, however there is no
CTCSS required. If you log in to their dashboard you can
see which repeater you are accessing just click here for
their dashboard and to listen live. I have accessed this
system several times now, mainly from my home in
Dagenham (Before it went bak to +1.6 but twice via my
Baofeng UV5R from Dover White Cliffs, that was using
great Tropospheric Ducting that day.
Not sure if there are any other countries around that have
repeaters we can access, it'll certainly be fun in trying to
find them, it's fun trying to find British one's too as the
frequencies are often repeated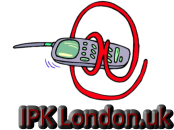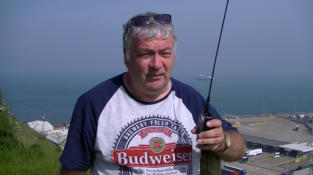 are incredible hotspots for the digital voice
modes, using the pi-star software I rate these way above the
Openspot that I also have. Openspot use their own software
that they regularly update for their LATEST version, older
versions they leave behind. Zumspots use the Pi-Star
software that many other hotspots use, that means it is
updated for all hotspots everywhere. And that OLED screen
is awsome £159.95 complete at ML&S. Take a look.

Nets around the country are a great way to meet others
and keep your hobby alive also to get rid of lockdown
boredom in these trying times. There are many FM nets
around and I am in the middle of producing a list of these,
so if you know of one please let me know via the contact
page Here There are many nets via Digital services too,
I'll try to make a list of those too.Stay Safe.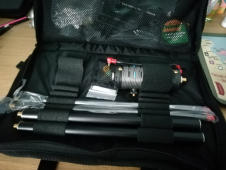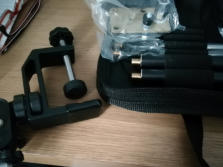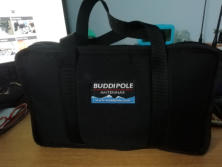 I watched a video from Peter Waters (Waters and Stanton)
showing the Buddistick Antenna and thought that's a great idea
for an antenna, so my family purchased one and am extremely
pleased with it, it covers 40mtrs to 2mtrs and have already had
some great results,even though propagation isn't what
it could be, cannot wait for solar cycle 25 to really kick in.
Keep an eye on my YouTube channel (2E0IPK) I have a video
coming soon with me out portable at a park in Essex, For £165
this antenna is excellent value.
For the best Buddistick settings click here
I'm now working on a school ARISS Contact.
I have recently made contact with a local school to bring
about a contact with the ISS. I have spoken to a few
teachers about this and they are incredibly keen for this to
happen. The school is in Dagenham which will be a first
for these contacts. The pupils will relish this opportunity
immensely let's be clear about that. Now all we need to do
is to make this happen.
Going Out Portable? Be Prepared.
Whatever you do, don't forget
anything you require for portable
operation. It has happened to me, I
went out and left my main antenna at
home, fortunately I was only 8 miles
from home. Whatever you do make a
checklist, it'll save much grief believe
me.
So, in July 2021 we had a lightning strike that took out
my router and everything attached to it, and the most
massive crash of thunder I have ever heard in my life.
Anyway after the nerves stopped racing everywhere I
checked the damage. Sure enough It had a burned
out router, CCTV system, Sky box, Freesat box, my
daughter's Playstation, My new laptop, my radio
power supply SWR meter and of course my Diamond
X30 antenna. Everything now replaced, I had
Waveform Arials put the new antenna up last Monday
(11th October 2021. If you live in the London, Essex
or Kent area's and need an antenna erected give
Waveform a call on 01322223484 or 07948404532, I
think you'll be glad you did.
Did you take part in the ISS SSTV
programme over the Christmas break?
Got to say I was surprised how well my
static X50 antenna picked up the
signal, crystal clear audio although only
my Robot 36 android app could make
anything out of it.
I'll now look forward to the next time
the ISS decide to start transmitting.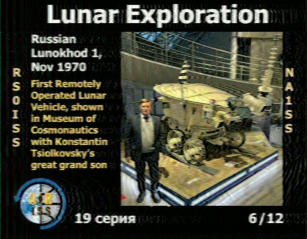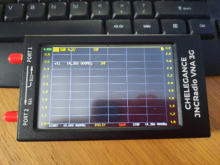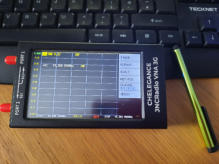 I was desperate to get an antenna analyser so I
could get my EFHW up and running instead of the
cheap speaker wire I was using, then I saw this VNA
and thought this could be the thing for me, so as
part of my Christmas and birthday presents I got it
and it works extremely well. Not only is it a way of
measuring SWR without transmitting through the
radio, also checks Inductance and has Smith
Charts. So, what are Smith Charts? No Idea (Yet) but
I'm eager to find out, I am aware though that the
optimum place to be is plum centre.
This is a tool that every Ham should have for
antenna work, I have a couple of antenna's I need
to sort out soon and as Spring is well on the way
now it'll be great getting outside and doing what
needs to be done, Hell it'll be just great to get
outside again full stop.
Don't Be Fooled,
Okay, a while ago I heard somebody (I'm not sure where from)
saying on 20M "Is this frequency in use" he said it at least four
times and nobody came back. The bands were busy due to a
contest taking place but this frequency was dead, He then called
"CQ

NON Contest

" a couple of times and somebody in Germany
came back to him, they were having a conversation for around six
minutes when another Ham cut in and said that he's "trying to
have a conversation and you guys have just cut across us". No he
hadn't Nobody was there, as I was listening from the very start
and I heard nothing from him or anybody else whatsoever other
than the "CQ" caller and his contact. after the "CQ" caller departed
I kept on channel and the one who asked them to leave said "I
didn't think that would work, I'll have to do that again on a busy
day". I thought what an arse. So watch out for that, it really does
happen.
I'm not really a great one for advertising but take a look
at this company, I have three fleeces from these and
they're of great quality, in fact I wouldn't be sitting here
typing this if I didn't have every faith in their quality, I'd
just put an ad in and leave it at that. Just take a look
you may not regret it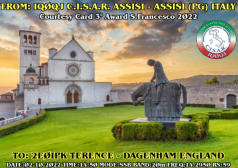 Yesterday's contact with a station in Assissi
calliing out San Francisco to my surprise
then I realised San Francisco in Italy would
be Saint Francis, so it was a
commemoration to him, glad I got it.
I'll be on the lookout for them again that's
for sure